For enhanced project task management, organizations should develop effective communication in teams. But it can be challenging for project managers. Incorrectly given information influences performance and workflow. Unclear tasks can lead to the wrong execution. Goals won't be achieved.
Do more with effective communication
Lack of communication can cause so many workflow mishaps. There is a need for a platform where every team member is regularly informed on the next line of action, when necessary. Imagine if there is no communication throughout a department or organization, and everyone is doing tasks as an individual, not a team. It becomes hard for project managers to keep track of every member's project, resulting in more time, resources, and energy spent to achieve a goal. When there is communication on a team, the structure becomes organized and there is streamflow of ideas and sharing of information. Every team member is informed on executed and current tasks as progress are made, and it helps make it easier to manage several people as a single unit.
You need help
You can't do it all alone. Manual management is much more complicated than you may think. Once you switch to a digital platform, you'll realize that there is so much you could have achieved if you had only known earlier about a project management tool such as Microsoft Office 365 Planner.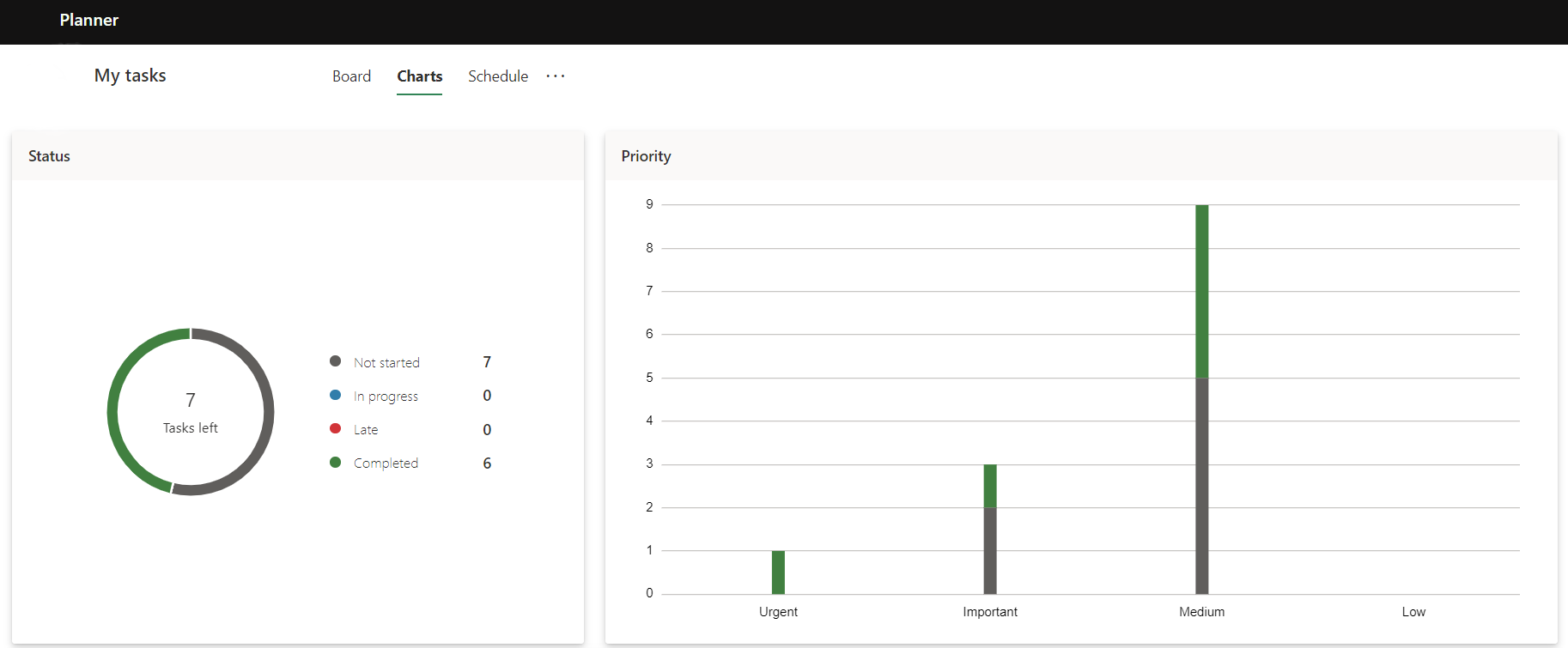 How to use Microsoft Planner
MS Planner is a trusted Microsoft Office 365 project management tool that can help you achieve more with less energy and resources. It has impressive features such as cross-platform integration, allowing you to synchronize the platform with other project management tools. There is a smooth team workflow, effective communication, and easy sharing of ideas. These are all necessary components of team development and goal achievement.
Some of the many unique features of Microsoft Office Planner include:
All tasks can be overviewed on a calendar.
Tasks can be filtered by deadlines.
Collaborative task management.
Tasks can be assigned to several team members.
You can give access to projects for external users.
Email alerts on deadlines, new tasks assigned.
Microsoft Planner allows you to see your current tasks, email, and to-do list.
Its integration feature with other management tools such as Microsoft Teams means you can track all of these items on your different devices.

In doubt?
If you are thinking about trying out this project management tool, you are making the right choice. It is a commendable decision that will have positive effects on your team members, and you will realize the many opportunities you could have harnessed if you had given this project management tool a try earlier. With this project management tool, you can achieve a positive difference today.
What does Microsoft Planner help you achieve?
Microsoft Planner helps you manage—and therefore accomplish—a variety of tasks of all sizes.
Team responsiveness is improved due to better communication. Every team member is involved and carried along on every operation and task at hand.
Resources and knowledge are easily shared. With a platform enabling open communication, questions and suggestions can be shared to help with the seamless execution of tasks. And any necessary data and files can easily be exchanged among team members when needed.
It is cost-effective, with a high ROI guaranteed. It gives you an impressive return in areas such as energy conservation, and management of resources, time, and money.
Due to the abundance of time saved with impressive time management, it provides an opportunity to explore other tasks.
Hundreds of organizations rely on Microsoft Planner for smooth operations, timely project completion, and quality deliverables.
Find out how to automate Microsoft Planner migration and reduce any risks